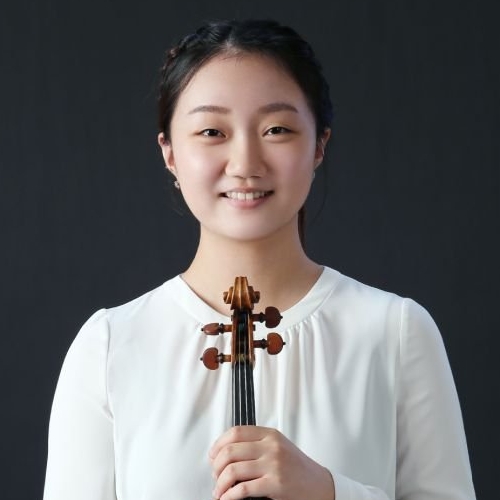 Serin Park
Fort Lee, NJ
violin
Born in New York City, Serin Isabelle Park is a seventeen year old violinist. She has performed in prestigious halls throughout New York, Virginia, Philadelphia, Germany, and Switzerland. Solo appearances include performances with Allentown Symphony Orchestra with conductor Diane
Wittry, Orchestra of Camerata, Concert Festival Orchestra, Juilliard Pre College String Ensemble with conductor Radu Paponiu, Ensemble 212, New York International Chamber Orchestra, and Park Avenue Chamber Symphony with maestros David Bernard and Alex Wen.
Serin was featured in NPR's From The Top Radio Show 378, won top prizes at the Singapore Violin Festival and Blount Slawson Young Artist Competition, and was recently accepted into NYO-USA.
In light of the 2020 U.S. Presidential Election, Serin performed as concertmaster at the premiere of the "Voter's Broadcast" conducted and composed by Lisa Bielawa to encourage voter participation and political awareness. Additionally, Serin was part of the collaborative album "Transformation" with Grammy-nominated Nathalie Joachim, in which Serin's sample was broadcasted on BBC News in July 2020.
A recipient of the President's Award for Academic Excellence and an award from the U.S. Senate for contributions to the Artistic Value, Serin is Co-President of Special Music School High School's student government and Scholastic Art and Writing Award Gold Key winner. Serin currently studies with Catherine Cho in her seventh year at the Juilliard Pre-College