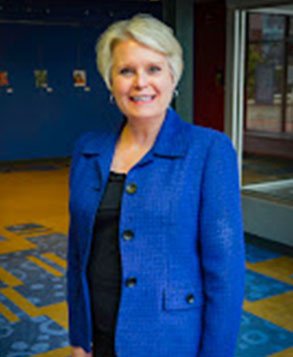 Linda Depta
Kalamazoo Valley Community College
Director of College Marketing
Linda Depta has more than 35 years of experience in television, radio and newspaper publishing and currently serves as Director of College Marketing at Kalamazoo Valley Community College in Kalamazoo, Michigan.  Her work has been recognized nationally, winning several Higher Education Marketing Awards and the prestigious National Council for Marketing and Public Relations "Paragon Award" in 2012 for marketing associated with the college's Alumni+ program.
She served as Advertising Director at the Kalamazoo Gazette for 12 years and was a member of the National Newspaper Association's Display Advertising Board of Directors.  During that time she was tapped by the newspaper group president to lead the development of a state-wide, classified-advertising sales strategy for the seven newspapers which were then a part of the Booth Newspaper Group.
Before joining The Kalamazoo Gazette she was a Senior Account Executive with Fairfield Broadcasting in Kalamazoo.  In 1977, she began her professional career in television working at the ABC affiliate in Battle Creek starting in an entry level position; she worked her way up to the position of Program and Promotion Manager overseeing creative services and syndicated programming.  She was recruited to the CBS affiliate in Kalamazoo in 1985.
Linda has been active in the community.  In addition to serving as a Trustee at Adrian College from 2001 to 2015, she is President of the Board of Trustees for The Stulberg International String Competition and served on the 10th anniversary planning committee for The Kalamazoo Promise.  She is a P.E.O. and a member of the Pathfinder United Methodist Church, where she is SPRC Chair.   She is a past Board President of the Kalamazoo Symphony Orchestra, a past president of the Junior League of Kalamazoo and served on the Board of Directors for the Bronson Healthcare Foundation, Greater Kalamazoo United Way, Salvation Army, and as an advisory committee member for the Kalamazoo Valley Museum.  She was named InterCom's Communicator Laureate in 1996 and is the 1994 recipient of the Athena Award presented by the Kalamazoo Chamber of Commerce.
She earned a BA in Management and Organizational Development from Spring Arbor University in 2005 and recently completed the certification process to become a Certified Lay Minister in the United Methodist Church. Linda serves as the Leadership/Vision Team Chairperson for the Greater SW District of the United Methodist Church.
Linda lives in Portage with her husband Dan and beloved maltipoo dog, Swiffer.