Daniel Bae with the Kalamazoo Symphony Orchestra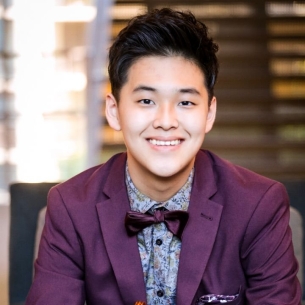 October 22, 2022
2022 Stulberg Gold Medalist, Daniel Bae will perform with the Kalamazoo Symphony Orchestra.
ABOUT THE CONCERT
Julian Kuerti, Conductor
Daniel Bae, 2022 Stulberg International String Competition Gold Medalist
From beginning to end, the concert hall transforms into a field of lush flora and bright-eyed fauna. At its core is a walk on Beethoven's less-wild side as we trek through the countryside in his Sixth Symphony – complete with bubbling streams and rolling thunderstorms! Debussy's Prelude to the Afternoon of a Faun envelopes you into a shimmering landscape of a sunny spring day and violinist Daniel Bae follows with a thrilling performance of Mendelssohn's Violin Concerto.
PROGRAM
Claude DEBUSSY | Prelude to the Afternoon of a Faun
Felix MENDELSSOHN | Violin Concerto
~ Intermission ~
Ludwig van BEETHOVEN | Symphony No. 6 in F major, "Pastoral"
GET TICKETS FOR THIS IN-PERSON CONCERT
Please review the Symphony's health and safety guidelines before purchasing your ticket.
If you are taking advantage of one of our many discounted ticket programs, please know that you may be asked to show a valid ID at the door.
Can't pick just one performance? Become a Symphony Subscriber by choosing a few as three performances! With multiple options, you can select the package that's perfect for you!