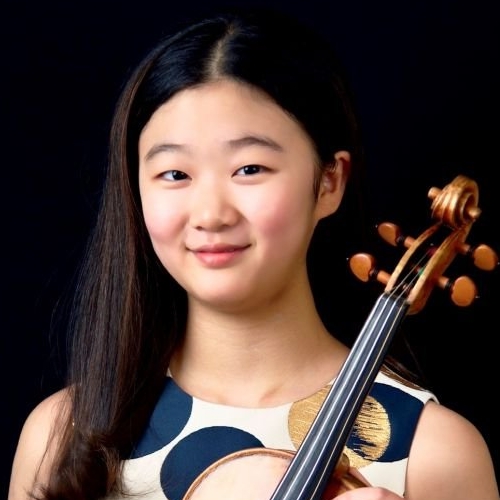 Lauren Yoon
2021 Finalist
Wynnewood, PA
violin
Violinist, Lauren Yoon, 12, is studying with Professor Masao Kawasaki at the Juilliard School Pre-College Division. Prior to attending Juilliard, Lauren studied with Paul Arnold of the Philadelphia Orchestra and with Nicolette Solomon of Suzuki Music Institute in Dallas.
Lauren is a first prize winner in many competitions including the 2021 Camerata Artists International Concerto Competition, the 2020 International Grande Music Competition, the 2020 Bravura Young Artist Concerto Competition, the 2018 Southeastern Pennsylvania Symphony Orchestra Young Artist Competition, the 2016 AADGT International Young Gifted Musicians Festival, and the 2016 American Protégé International Concerto Competition.
She made her first orchestral debut at the age of 8 with the New York Concerti Sinfonietta at the Carnegie Weill Hall. She also performed with the Capital Philharmonic Orchestra and the Southeastern Pennsylvania Symphony Orchestra.
In addition to solo performances, Lauren enjoys playing chamber and orchestral music. She was the youngest violinist of the Greater Dallas Youth Orchestra 2016-2017 and also the Philadelphia Young Artist Orchestra 2018-2019.