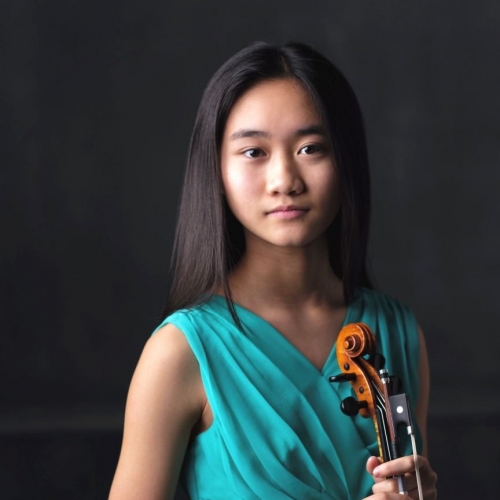 Sidney Lee, 18
United States
viola
Sidney Lee, 18, is a Merit Scholarship Fellow at the Academy of the Music Institute of Chicago, where she studies with Roland Vamos and Davis King. A native of San Francisco, Sidney began playing violin at the age of 4, and later started viola at 14. As a member of the Perlman Music Program, she has spent her summers studying under Itzhak Perlman, Carol Rodland, and Kirsten Docter. Sidney was named a finalist in the International Anton Rubinstein Competition in Germany, a semifinalist at the 9th Johansen International Competition in Washington DC, and a 2022 National YoungArts Winner. She has received 1st prize from the National Federation of Music Club's Wendell Irish Viola Award, American Opera Society of Chicago, and Musician's Club of Women, among others. She has taken masterclasses from Paul Neubauer, Matthew Lipman, Richard O'Neil, and Phillip Ying.
An avid chamber musician, Sidney won 1st prize in the Saint Paul String Quartet Competition and was a semifinalist in the 2021 Fischoff National Chamber Music Competition. She is also a mentor for the No Repeats Project, a group that teaches music to incarcerated teens in juvenile detention.
Sidney has been accepted into both the Harvard-New England Conservatory and Columbia-Juilliard dual degree programs.