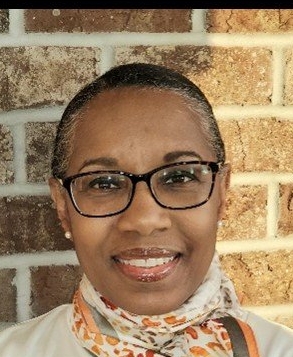 Lisa Rodriguez
YWCA Kalamazoo
Vice President of Development
As Vice President of Development, Lisa Rodriguez oversees the department responsible for raising funds to sustain operations and programming for YWCA Kalamazoo, so that the organization remains a champion of positive social change in responding to community needs affecting women, girls and their families.
She is passionate about serving the Kalamazoo community, seeking to create opportunities where none exist, and ensuring representation of the underserved.  Her passion for developing leadership skills of African American youth has led her to serve in many leadership roles – past and present – within the Kalamazoo (MI) Chapter of The Links, Incorporated, Alpha Kappa Alpha Sorority, Incorporated, Kalamazoo Area Medicine Alliance, and Associates Chapter of Jack and Jill of America of America, Incorporated.  To support racial diversity and inclusion in classrooms, Lisa created a special African-American History program for the fourth grade students in Alamo Elementary School in the Otsego School District. Along with her husband, Gonzalo, she presents "My History is Your History" to encourage research and education about the contributions of African-Americans to this country.
Lisa has also served as a trustee of Gilmore Keyboard Festival and was a former board member of YWCA Kalamazoo, having been recognized as a Woman of Achievement in 2019. Her commitments to that agency have been long-standing. She lends her diverse talents to volunteer with schools within Kalamazoo County, the Foster Care Review Board, Harold and Grace Upjohn Foundation, and Michigan Women Forward. Recognizing financial need, Lisa and her family provide an annual book scholarship for a deserving, first year college student. 
She uses her leisure time to create "culinary masterpieces", her choice words for experimenting in the kitchen – and loves to entertain, something she has sorely missed as we endured the pandemic. Most importantly, Lisa and Gonzalo are proud parents of an amazing son, Braeden.