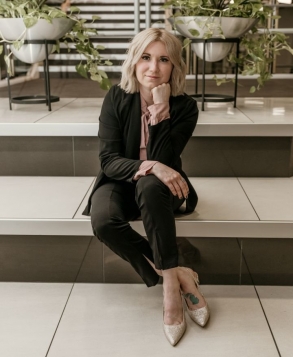 Megan Yankee
Stulberg International
Executive Director
Megan Yankee, Executive Director of the Stulberg International String Competition, is a respected musician and leader with experience in the arts and social services. Her arts experience includes operations, marketing and development positions with the Detroit Chamber Winds and Strings, The Philadelphia Orchestra and The Music Center of South Central Michigan.
Her social service leadership positions include The Phoenix Society for Burn Survivors in Grand Rapids, The Boy Scouts of America and as Senior Development Manager of the Community Healing Centers in Kalamazoo.
Yankee is a graduate of Western Michigan University, with a Bachelor of Arts in Nonprofit Management and earned credentials through the Nonprofit Leadership Alliance as a Certified Nonprofit Professional (CNP). She is a trained violinist, and has served as president of the Board of Trustees for the Suzuki Academy of Kalamazoo and as a grant review panelist for Michigan Council for the Arts and Cultural Affairs.
Megan lives in the Kalamazoo area with her husband (Patrick), two children (Rowan, 10, and Quinn, 7) and her two dogs, who double as her running buddies (Ruby and Banjo).