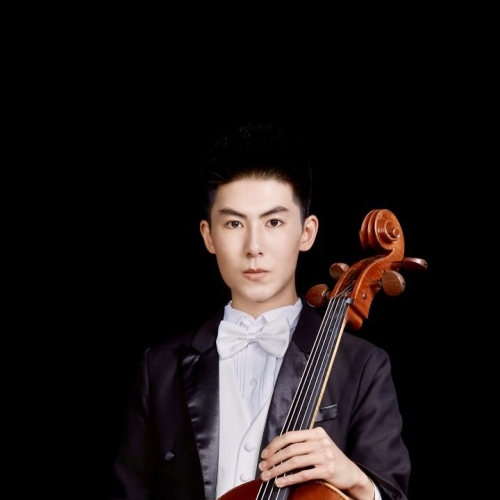 Jizheng Fang, 17
China
cello
Jizheng Fang, 17, first began cello lessons at the age of five as a student of Xisheng Zhang. In 2015, he continued his musical studies by enrolling at the Shanghai Conservatory Affiliated Secondary School and studying under Professor Weiping Chen.
Jizheng has participated in various cello competitions, placing first, second, and third at the 2021 Sfashensky International Music Competition in St. Petersburg, International Klaipeda Cello Competition in Lithuania, International Cello Competition in Llanes, Spain and Antonio Janigro International Cello Competition, respectively.
In addition to competitions, Jizheng has had the honor to perform and study under notable musicians across the globe. In Germany, Jizheng participated in a masterclass with Professor Danjulo Ishizaka at the Cello Akademie Rutesheim and performed on multiple occasions with the Pforzheim Chamber Orchestra. During the summer of 2018, Jizheng was engaged in collaborative studies alongside a diverse group of talented young musicians at the Morningside Music Bridge Festival under the tutelage of various Masters of Cello. In the same year, he also participated in the Uttwiler Masterclass in Switzerland. Jizheng has also taken part in the Young Artist Summer Program at Curtis, Westmont Academy for Young Artists, and the Colburn Chamber Intensive in the USA.
Jizheng is currently pursuing his Bachelor's Degree studies in cello performance at the Hanns Eisler School of Music in Berlin under the guidance of Professor Caludio Bohoquez.