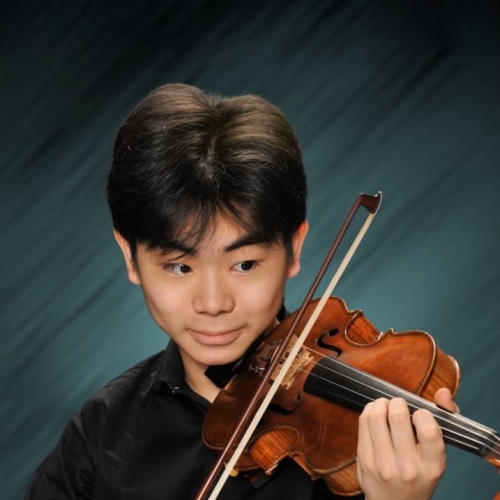 Kento Hong, 16
United States
violin
Kento was born in New York and started his violin studies at age 6 in California under Aimee Kreston. At age 7, he made his orchestral debut in Los Angeles and was accepted to the Juilliard Pre-college at age 10. At Juilliard, he continues to study under Dr. Ann Setzer.
Kento is a 4th prize winner in the 2021 Menuhin International Violin Competition and a finalist in the 2022 Thomas and Evon Cooper International Violin Competition. He has also won first prizes in numerous competitions, including the International Virtuoso Competition, The Chicago International Violin Competition, The Chappaqua Orchestra International Competition, The 20th NYYWCA Music Competition, and The Camarata Artists International Competition.
He performed in several major venues in New York City, including Carnegie Hall, Merkin Hall, Lincoln Center, and the Alice Tully Hall. He has participated in Master Classes with Anne Akiko Meyers, Almita, and Roland Vamos and had lessons with Elmar Oliveira and Paul Kantor. He was chosen to play in the 2019 Juilliard Fall Benefit sextet and performed with Maxim Vengerov and the Oxford Philharmonic at Carnegie Hall 2022.