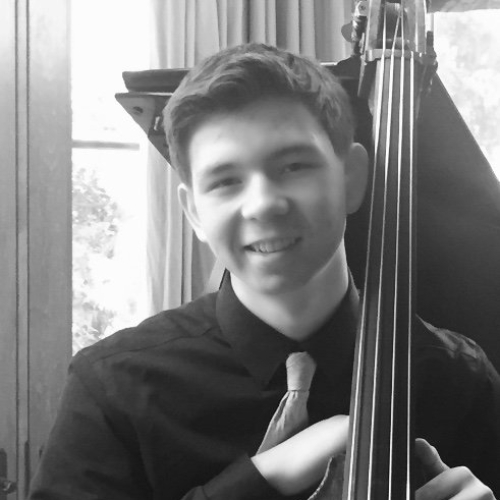 Nicholas Boettcher, 19
2023 Finalist
United States
double bass
Nicholas Boettcher, 19, studies double bass with Donald Palma at Yale University's Bachelor of Arts/Masters of Music program. His previous teachers include Andy Anderson, Sooka Wang (music) and Sally Gross (cello).  Nicholas serves as a principal bassist of the Yale Symphony Orchestra and is a member of the all cello ensemble, Low Strung. He has also been an Associate Member of the Civic Orchestra of Chicago since 2020.
Nicholas has won the International Society of Bassists Performance Competition, the Louisiana Bass Fest Young Artists Competition, and the Mary Alice Cox Award for the National Federation of Music Clubs. Nicholas has been a finalist in the Chicago Symphony Orchestra's Young Artist Competition, and soloed with the Chicago Civic Orchestra.  He is a National YoungArts Foundation Winner. Nicholas has also won first place at the DuPage Symphony Orchestra's Young Artists Auditions, the Illinois American String Teachers Association Competition, NIU's Sinfonia Orchestra's Concerto Competition, and the Chicago Youth Symphony Orchestra's Concerto Competition, with whom he soloed at Chicago Symphony's Orchestra Hall.
In 8th grade, Nicholas created The No Repeats Project, a 501(c)(3) organization, where young musicians provide music instruction at juvenile detention centers.  For his innovative program, Nicholas was named the Illinois Department of Juvenile Justice's Volunteer of the Year, the youngest recipient of the award ever.
This summer, he will be attending the Wabass Institute and Aspen Music Festival as a Fellow. In addition to jamming on the bass, cello, guitar, and ukulele, Nicholas also enjoys a good steak!