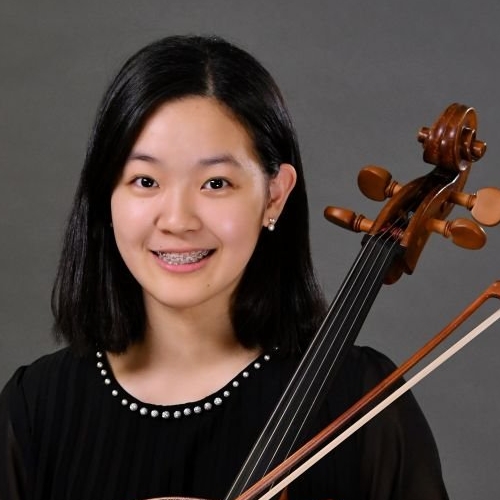 Yireh Choi
Norwood, NJ
cello
Yireh Choi, 15, started playing the cello at the age of 8 and was accepted into The Juilliard School Pre-College Division at age 12, where she began her studies with Clara Minhye Kim. She is the winner of numerous competitions including the Junior Division of the Adelphi Young Artists Competition, the Camerata Artists International Concerto Competition, the Lyra Music Competition, the SMSC Young Artist Scholarship Competition, and the Enkor International Music Competition.
She has participated in master classes with cellist Jeffrey Zeigler, Zlatomir Fung, and Fred Sherry. In the summer of 2019, Yireh was awarded a scholarship to the HeifetzPEG program of the Heifetz International Music
Institute in Staunton, Virginia.
This summer, she will be participating in the Morningside Music Bridge
summer festival, a full-scholarship program at the New England Conservatory of Music in Boston, Massachusetts.
Yireh also won many awards with the Sorella Piano Trio consisting of her sister and best friend. They made it to the Quarter-Finalist Round of the Fischoff National Chamber Music Competition and was selected to appear on NPR's From The Top in 2020 with host Peter Dugan. She was also recently
selected as a finalist for From The Top for solo performance.
When she isn't practicing, Yireh enjoys spending time with her sister, listening to music, and eating Korean food.