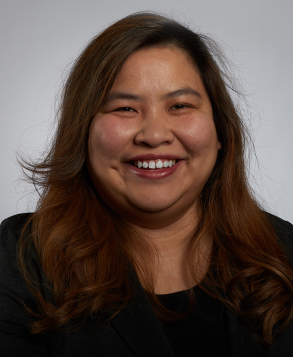 Sarah Lee
Kalamazoo Community Foundation
Vice President, Marketing Communications
Sarah is a marketing communications leader with expertise in all forms of media, innovative content development and ability to manage organizational relationships with internal and external stakeholders. With more than 13 years of public relations, marketing and journalism experience combined, and 8 years of experience in leadership, her passion is fostering meaningful connections amongst community members through storytelling and immersive experiences to serve the greater good in our community.
Currently, she is the director of Marketing Communications at the Kalamazoo Community Foundation. In this role, Sarah leads the Community Foundation's marketing communications strategy with an equity and racial justice analysis. Sarah has previously served as Director of Marketing and Communications for the Kalamazoo Regional Chamber of Commerce, Greenleaf Hospitality Group, Wings Event Center and Kalamazoo Wings.
Sarah transferred to Western Michigan University (WMU) from her homeland of Malaysia in 2003. At WMU, she earned her bachelor's degree in Journalism with a minor in Music and a master's degree in Organizational Communications.
When she was in Malaysia, she enjoyed performing with the Petaling Jaya Youth Orchestra as a second violinist, and piano accompaniment during church services at Holy Light Lutheran Church. She continued her passion for music in college by playing piano accompaniment in an international jazz band performing shows on WMU's campus.
Today in Kalamazoo, she plays both her violin and piano for leisure at home for herself and her husband, Chauncey.